PCB Assembly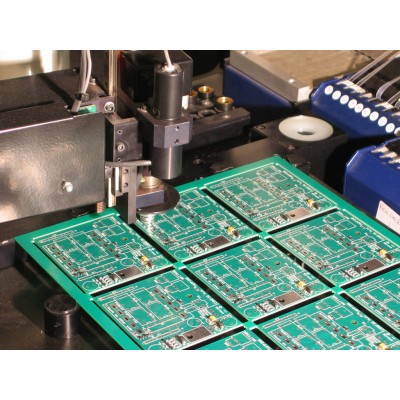 Shipping Estimate
Enter your destination to get a shipping estimate.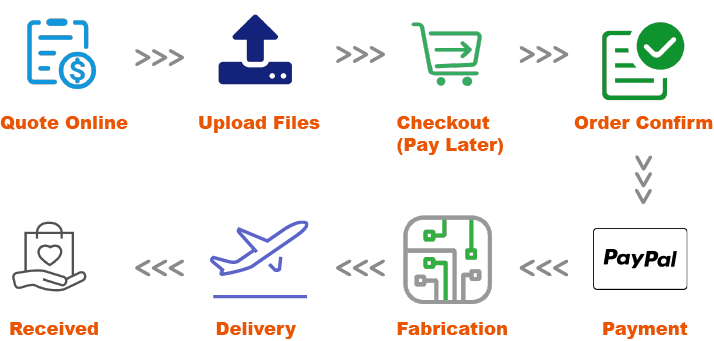 Estimate the assembly fee with the BOM & Assembly Template .
If accepted, send an email to pcb@shenzhen2u.com with these information:

BOM file(the one you have fulfilled with our Template)
PCB Gerber or Layout files

We will give you a formal quotation when we checked your information.
If you accept the final price, pay and send us the PCB, SMT stencil and parts that you should provide
or use our PCB / SMT Stencil /Part Sourcing service for a turnkey solution .
After we received or finished the PCB/Part sourcing, we will do the assembly in demand time.
PCBA will be shipped after you pay the shipping fee (we will give you an accurate shipping fee after package).
How to calculate the assembly fee:
You can download our BOM & Assembly Template and fulfill with the requirement,it will
auto quote a assembly fee in "Assembly Auto Quotation" sheet.
We calculate with the quantity of pins/pads.
Assembly Cost
(USD)

Tooling Fee
Each Pin/Pad price
Minimum Price
THT
SMD
No-Lead Pads
Manual
19.99
0.05
0.03
0.09
49.99
Auto
499.99
0.05
0.01
0.01
699.99
Manual: all part placing and soldering by hand with/without SMT stencil.
Auto:all part placing and soldering by SMT machine in a line.
THT: Through hole (eg.IC with DIP18 package is calculate as 18 THT.)
SMD: Surface Mount Device.(eg. resister with 0603 package is calculate as 2 SMD )
No-Lead Pads: like BGA, QFN and heat sink below an IC
For manual,if quantity of SMD components>40 or No-Lead Pads components >20, we will charge $15 for SMT stencil if you not provide.