Part Sourcing
If you want us to do Part sourcing and PCB assembling ,please use our PCB Assembly service instead.
How to get your components:
Download our BOM Template and fulfill with the requirement;
Upload it in this page and checkout;
We will give you a quotation via Email;
If you accept the price, just pay and we will do the rest.
The Manufacture Part Number is critical.
Filling out the BOM Completely will facilitate the quotation.
If not required ,we will use Chinese brand for passive component like Resister, caps, connector.
If the part are available in our shop, please copy the link in the "Reference Link".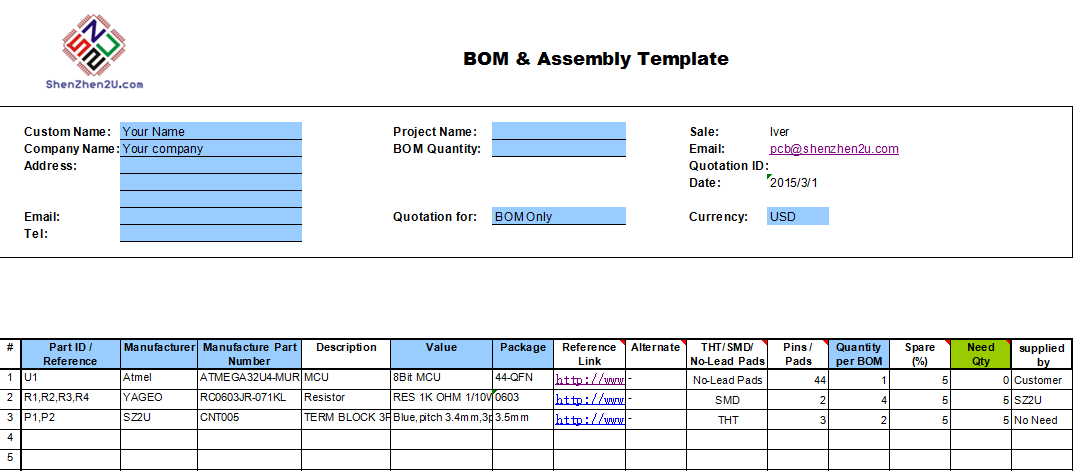 Responsibility:
We are not taking any responsibility for your BOM files. We are using them as-they-are for sourcing, so make sure that they are accurate and clearly defined.