SMD Box-Extra Large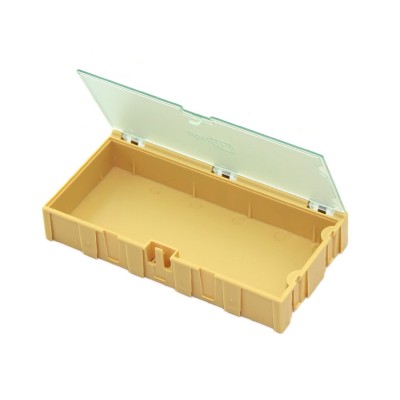 Shipping Estimate
DHL | China Post | Deutsche Post | Swiss Post | UPS | EMS
This box is very suited to store all the small parts, like the capacitors, resistors, IC chips, small screws, nuts, washers and lock washers etc. The special designed ambient profiles ensure a secured connection with other boxes of the same or different sizes. This feature enables you to keep all of your parts separated and together all at once in any size you want.
Dimensions:
Outside: 125x63x21.5mm

Inside: 120x53x18mm

1 Extra Large Box = 2 Large Boxes = 4 Medium boxes
Color:
Note: These boxes are not ESD-safe. If you have sensitive parts to store, you might want to keep them in their static bags!