Raspberry Pi B+ Black Arc Enclosure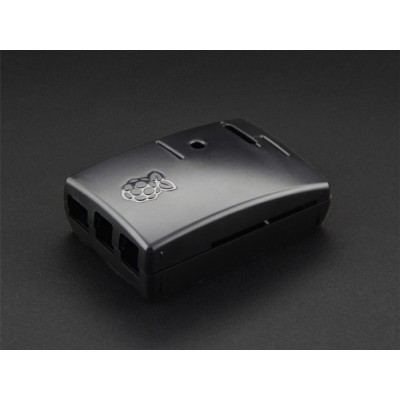 Shipping Estimate
Enter your destination to get a shipping estimate.
The Multicomp Raspberry Pi Case is a simple yet stylish case designed to keep your Raspberry Pi safe. It comes in two pieces, base and cover made of moulded and smooth, full gloss finish ABS plastic.
The enclosure provides slots for the GPIO header, USB, Ethernet, microSD card, HMDI, and CSI connectors, besides rubber feet and vents to ensure the board gets proper cooling and Pi Camera module mounting holes. The package include four bumpers and two screws and slots for vertical mounting.
Features:
Fully Tested on the Raspberry Pi Model B+

Made by tough, strong and durable ABS Plastic.

GPIO Ribbon Cable Slot for 40 Pin GPIO Cable

DSI, CSI and Access Slots for Camera/Video cables

Raspberry Pi Camera Seat

RoHS Certification

Dimensions: 94mm x 63mm x 30mm