Raspberry Pi B+ Transparent Enclosure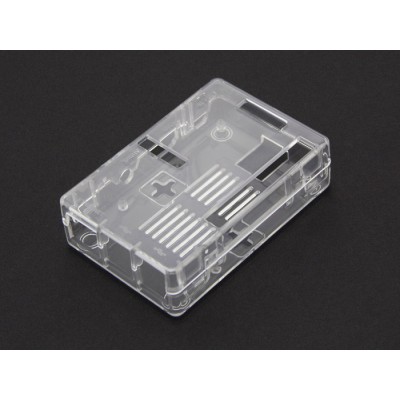 Shipping Estimate
Enter your destination to get a shipping estimate.
This Raspberry Pi Case is a simple yet stylish case designed to keep your Raspberry Pi safe. It comes in two pieces, base and cover made of moulded and smooth, full gloss finish ABS plastic.
The enclosure provides slots to access the peripheral header, USB ports, Ethernet, SD card, HMDI, composite video, audio, CSI and JTAG connectors as well as feet and vents to ensure the board gets proper cooling and plus-shaped wall mounting slots. All of the status LEDs on the Pi are visible through the case thanks to light pipes embedded in the design.
Features:
Fully Tested on the Raspberry Pi Model B+

Made by tough, strong and durable ABS Plastic.

Easy to install

equipped with the breather hole

With 4

rubber plastic non-slip mats and 4 set screws

Dimensions: 90mm x 60mm x 25mm